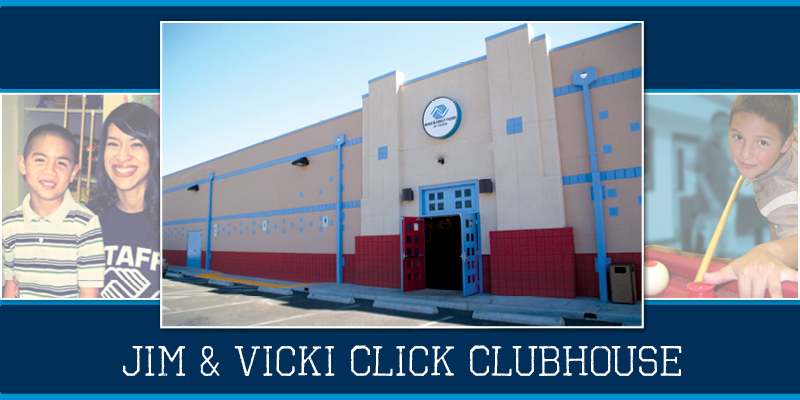 Clubhouse Location
Roberts Elementary School Campus
1935 S. Columbus Blvd.
(520) 300-5715
Clubhouse Hours
School Year:
Mon-Fri 3-8pm
Wed 1pm – 6pm
CLOSED SATURDAY

Become a Member!
Any child between the ages of 7 – 17 may become a Club Member of the Boys & Girls Clubs of Tucson. An application form must be completed and signed by the parent or legal guardian and the Club Member. A membership fee of only $10 per school year is required. Financial assistance for the membership fee is available upon request.
Download a Membership Application here:
Membership Application – English
Membership Application – Espanol
For More Information: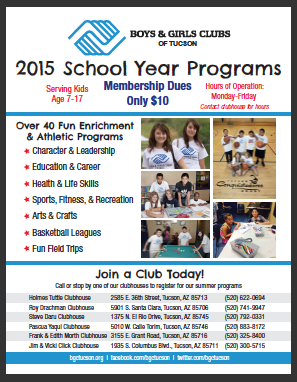 Clubhouse History
The Jim & Vicki Click Clubhouse, on the Roberts Elementary School campus, will be the second collaborative project with Tucson Unified School District. Operating funds for the first three years have been pledged by a special group of supporters designated the Jim & Vicki Click Club "Founders Circle." Roberts Elementary School agreed to provide space for Boys & Girls Clubs staff to run its programs at their facility during construction. The Grand Opening for this club was held April 4, 2008, and the club opened for business the week of April 8, 2008.
Clubhouse Staff

David Simpson
Club Director
David Lopez
Youth Program Director
---
Isaiah Horne
Health & PE Director