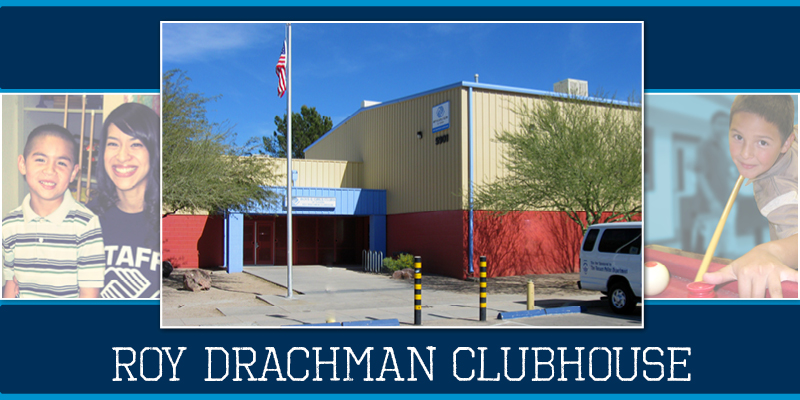 Clubhouse Location
Mission Park
5901 South Santa Clara
(520) 741-9947
Clubhouse Hours
School Year:
Mon-Fri 2:30pm – 7pm
Wed 12:30pm – 6pm
………………..
TEEN Night
Thurs 7p-9p
Become a Member!
Any child between the ages of 7 – 17 may become a Club Member of the Boys & Girls Clubs of Tucson. An application form must be completed and signed by the parent or legal guardian and the Club Member. A membership fee of only $10 per school year is required. Financial assistance for the membership fee is available upon request.
Download a School Year Membership Application here:
School Year Membership Application – English
School Year Membership Application – Espanol
For More Information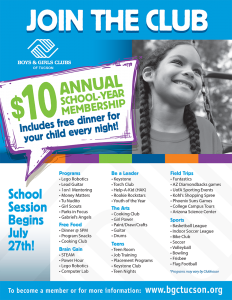 Clubhouse History
The modular buildings from Steve Daru were placed in Mission Park, refurbished and opened on November 3, 1992 as a third site of the Boys & Girls Clubs of Tucson. The clubhouse was named for Roy Drachman who was an honorary chairman of the capital drive in 1986 and a major contributor to the Boys & Girls Club. Frank X. Morton provided the first year operating funds for this new clubhouse. Al Lothrop and the Tucson Conquistadores provided the funding to construct the Gymnasium in 1994. In 1995 the permanent Activity Center was built through strong support from the City, County and our donors. The new facility was opened for use in 1996.
Clubhouse Staff

David Jimenez
Club Director
Olivia Ruiz
Youth Program Director
---
Julia Tenen

Health & PE Director
Save
Save