Join the Club in Making a Difference for Tucson's Youth
---
Hear from Club member and 2016 City of Tucson and State of Arizona Youth of the Year winner about how the Clubs have impacted her life and helped her create a great future:

Through the generous support of donors like you, the Boys & Girls Clubs of Tucson is able to provide affordable after-school programming to over 4,000 Club Members through its six Clubhouses and reach over 6000 kids in the Tucson community annually.
Club Membership is only $10 per school year per child, yet the true cost per member is more than $600.

---
 Did you know the Arizona State Charitable Tax Credit has doubled? Recent changes to the AZ Tax Credit now allows Arizona residents to receive up to $800 filing jointly and $400 filing a single return.
Keep your tax dollars local!

---
For more than 50 years, the Boys & Girls Clubs of Tucson (BGCT) has helped kids, especially those who need us most, build Great Futures! Using proven programs and resources, BGCT equips youth with pathways to success and as a result Club Members have the resilience and support to face challenges and seek results. BGCT is a trusted partner in empowering children and is a leading Tucson charity.
---
If you are an Arizona taxpayer, you may claim this tax credit in addition to other types of tax credits – Click Here for More Information.


PRINT DONATION FORM >>Click Here<<
Make Checks Payable and Return to:
Boys & Girls Clubs of Tucson
P.O. Box 40217
Tucson, AZ 85717
The Boys & Girls Clubs of Tucson values your privacy and will never share, rent or sell your personal information.
For more information on Contributions to Qualifying Charitable Organizations, please visit the State of Arizona Department of Revenue (click here).
---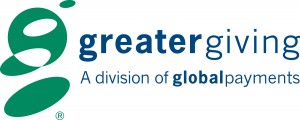 Please Note:
The Boys & Girls Clubs of Tucson uses Greater Giving Online for all of our online donations. If you have any questions regarding the security or privacy of your information when making a donation, please contact our Administrative Office at (520) 573-3533.
Save
Save
Save
Save
Save
Save
Save
Save
Save
Save
Save
Save
Save
Save
Save