Swing for the Kids – Pickleball Edition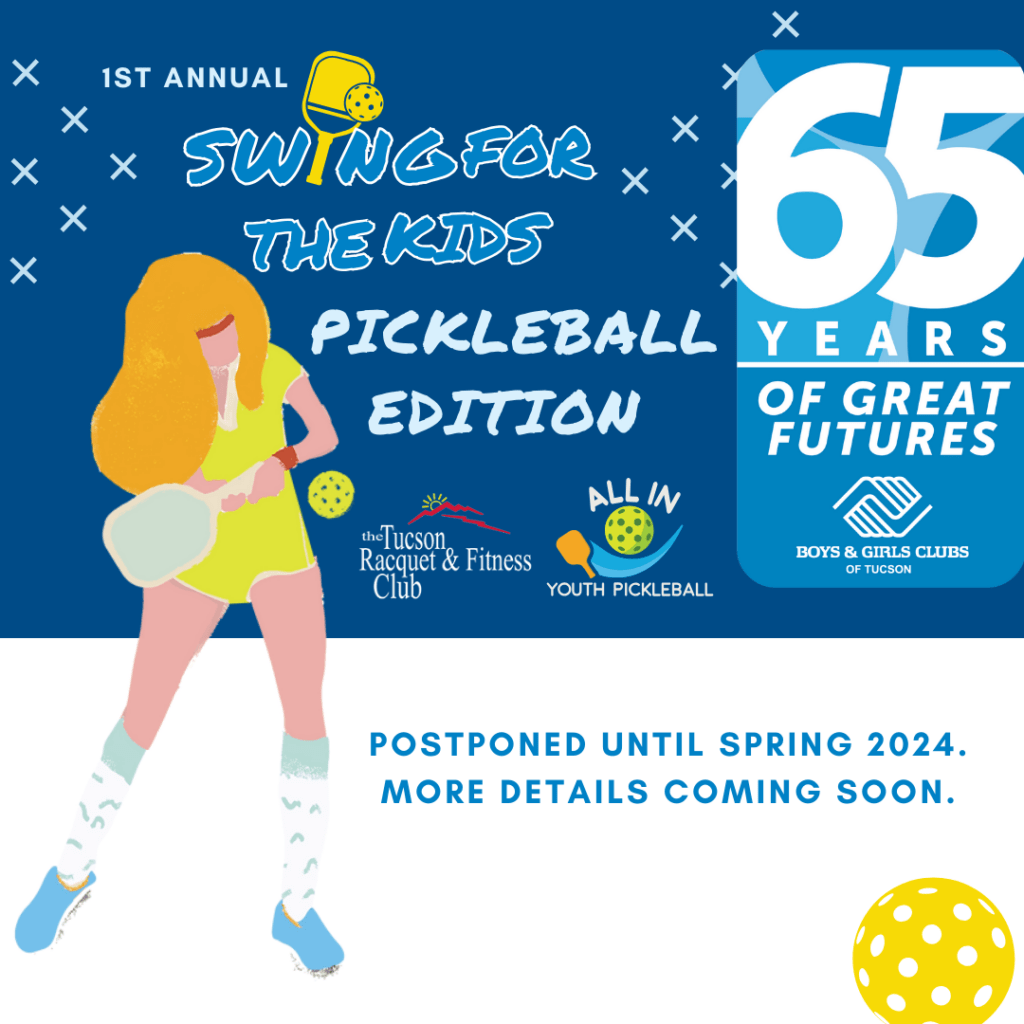 ***Swing for the Kids has been postponed until Spring 2024. We will update and announce our new date soon.***
Let's play Pickleball!!
Join us for our 1st annual Swing for the Kids - Pickleball Edition! All participants are guaranteed four (4) games and will receive a swag bag, custom t-shirt, dinner and two drink tickets.
We have two options for play:
Option 1: Beginner - learn to play in the morning with a guided pickleball clinic teaching the basics of pickleball. At the end of the clinic, compete in a beginner level round robin tournament.
Option 2: Intermediate and Above - For more experienced players. Round robin format with trophies for the winner.
For more info, please email [email protected]
Sponsorship opportunities available!