BGCT October 2022 Newsletter
Life starts all over again when it gets crisp in the fall." - F. Scott Fitzgerald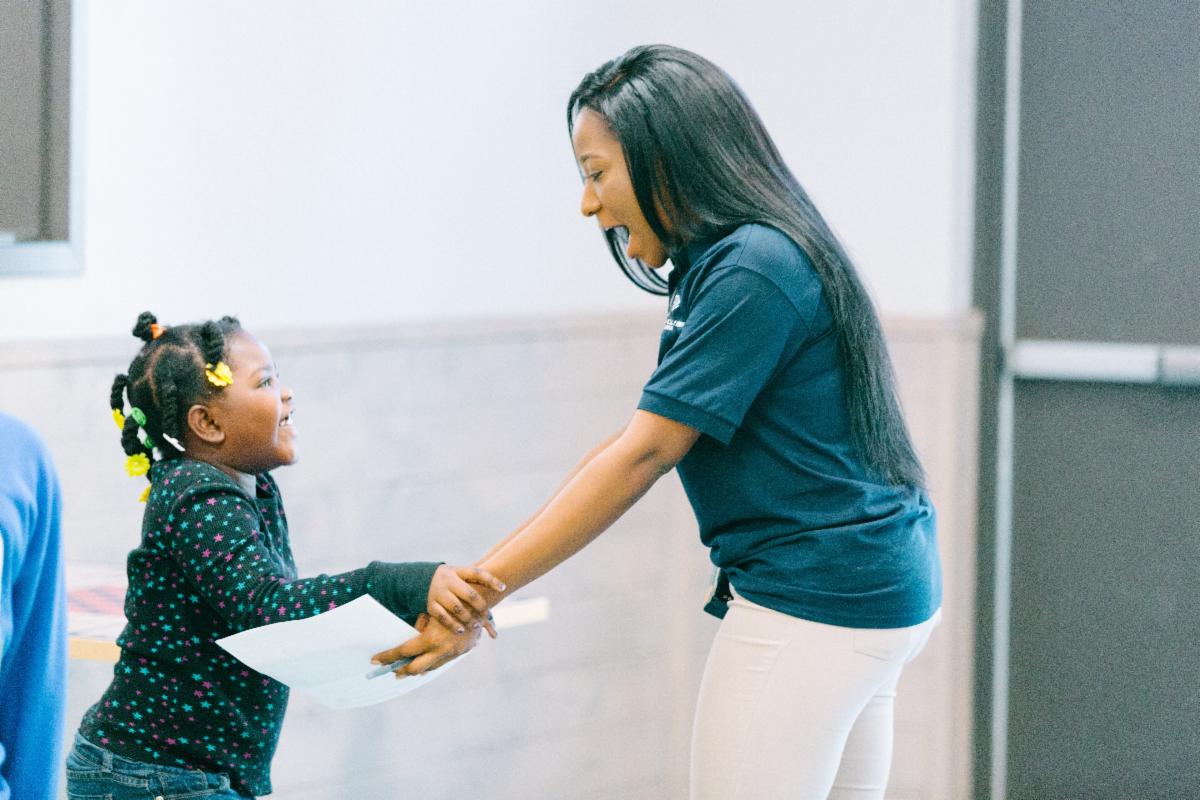 CEO Corner
The changing leaves of fall always tell a story. Through vibrant colors they capture the energy of the year, the life of spring and the warmth of summer. And just as soon as their crimson hues explode across the scenery, they are gone. Fall reminds us all of an important lesson: to grow we have to make space for the coming changes. Here at Boys & Girls Clubs of Tucson (BGCT), we've seen so many wonderful events and occasions cross our path this year. We also look forward to celebrating the final months of 2022 and the thousands of youth whose lives have been positively touched by BGCT. Join me now as we look back on some of the highlights of 2022 and discover what's around the corner for us. The future looks bright for Tucson's youth. – Denise Watters, CEO
Youth Speak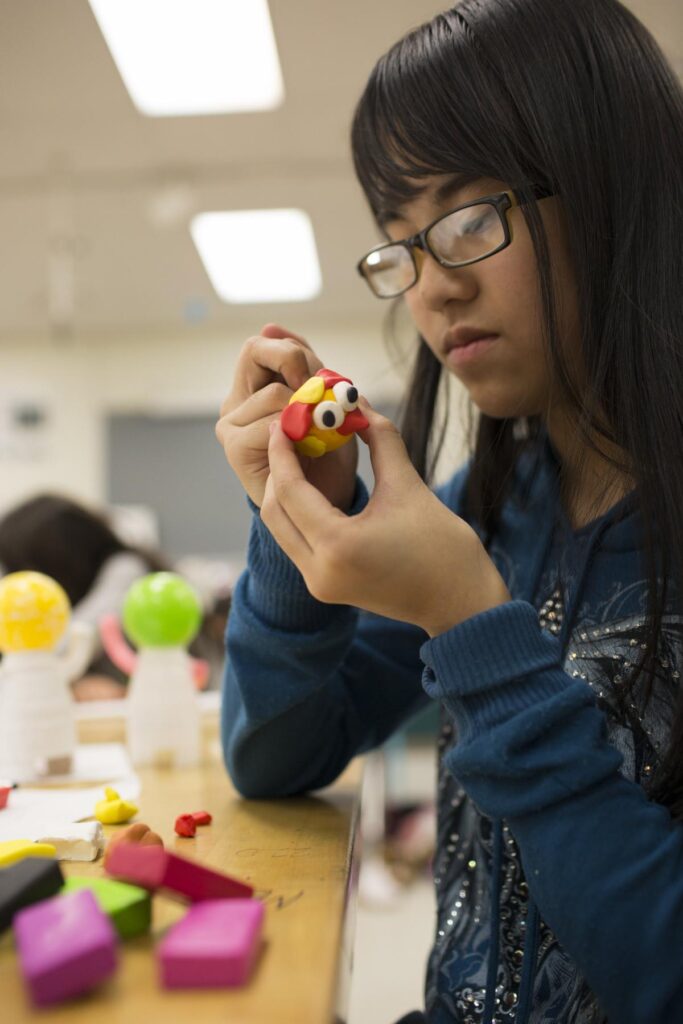 Hear the Clubhouse experience directly from those who matter most.
"My favorite things about my Clubhouse this summer were hanging out with my friends, going camping with Parks In Focus and all the cool field trips! I loved the water day we had at the Clubhouse, it is my favorite memory! This school year I am looking forward to attending the clubhouse, meeting new people and getting good grades." –  Ivonne, 11
2022 Highlights
2022 has been a powerhouse year for BGCT. Here are just a couple of those defining moments.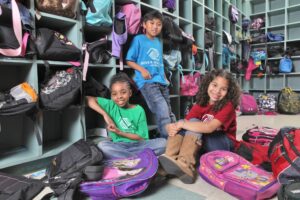 Keeping Youth OnTrack
This summer BGCT was fortunate enough to be a part of the Arizona OnTrack program. With the support of Governor Ducey's office this grant allowed us to make our entire summer program free for over 2,000 youth. That meant, among other things, more than 29,000 free meals and snacks served! It's support like this that allows us to keep empowering youth even in the midst of these challenging times.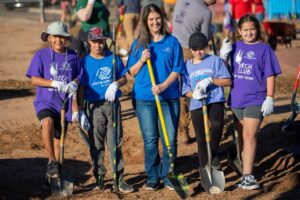 Hope Springs Eternal
At the beginning of September a very special project took place on the BGCT grounds at the Frank & Edith Morton Clubhouse. Spearheaded by Mark Irvin, and years in the making, dozens of people gathered together to take place in a beautification project that saw the addition of plants, irrigation, benches, and a natural walkway by the Bill Dawson Memorial DEK Rink. This was made possible due to the generosity and collaboration of multiple organizations, and we look froward to it bringing joy to thousands of youth for years to come.
BGCT Spotlight
Every newsletter we highlight one of the many exceptional individuals who go above and beyond for this organization. Meet the behind-the-scenes people creating magic for Tucson's youth with their passion and commitment.
Laurie Wetterschneider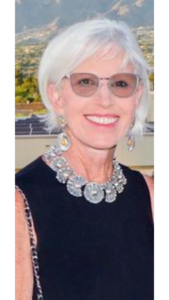 With over three decades as a board member of BGCT, Laurie is no stranger to being an active leader in championing the mission and values of the organization. A magnificent voice for social change and the importance of stewarding generations of youth, her current and past involvements include numerous crucial organizations such as Jewish Family & Children's Service, Angel Charity for Children, American Heart Association, American Red Cross and more. Bringing a mindful and precise intention to her work, Laurie has extended her efforts tirelessly and with passion, impacting tens of thousands of lives for the better. At BGCT she has been a continuous force for growth in numerous areas, from participating in the creation of events to giving input on campaigns and strategies. We could devote an entire newsletter to how much we admire and appreciate Laurie's support. With her splendid writing talents, however, it is only fitting we let this dynamic leader close this section out:
"As I look back on the past almost 50 years of my life in Tucson, one of my greatest experiences has been my association as a Board Member and Donor to Boys & Girls Clubs of Tucson since 1989.  Having had the honor of serving on numerous Boards I have seen first-hand the life-saving outcomes that three generations of BGCT youth have experienced. I also have made great friendships during these years with Board and staff.
"I look forward to continuing my involvement with BGCT for many years to come (serving since 2010 as an Emeritus Board Member).  I thank my husband Larry and my family for all of their support throughout my life and especially as it relates to my efforts to raise funds for BGCT!"
UPCOMING EVENTS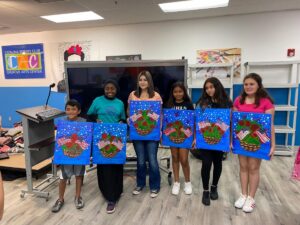 HEARTWORKS
OCTOBER 13
Please join us this Thursday for an evening of music, food, and art! We will showcase our talented youth and the art they created alongside the very gifted Ms. Cindy Robertson.
This event is open to the public. All art will be for sale.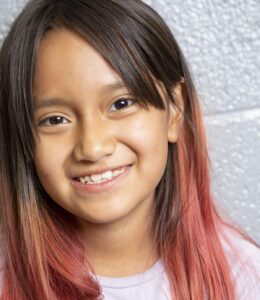 PARTY WITH A PURPOSE
NOVEMBER 13
Dine at a Tucson icon and bid on unique and exciting items to support our treasured Club Kids!
Please note this event is by invitation only.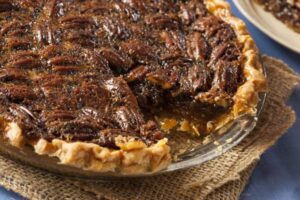 HOLIDAY EVENTS
Throughout the months of October, November, and December individual Clubhouses will be hosting seasonal parties and events!
To find out more contact your local Clubhouse director.
To discover more about BGCT's events as well as how to attend, please email Antonella, our Director of Events and Partnerships, at [email protected].
Around the Corner...
Next year is our 65th anniversary, and what an exciting time it's going to be! BGCT right now is busily finalizing details on dynamic projects, events, partnerships, campaigns, and more. We want this to be an exceptional year for an organization that has inspired so many people across decades and generations. Through striving towards excellence we honor our history and heritage. Stay tuned for our January newsletter which will be filled with exciting updates on where we are going next year! – Denise Watters, CEO
Get Involved!
Fall Break may also just be "around the corner", but our Back to School Campaign is still in full swing! To make a donation and support our youth just click here. Giving is fast, convenient, and secure. A gift of any size can make a monumental difference!
Did you know you can connect with us on social media? Follow us on:
[520-573-3533] [Mailing address: P.O. Box 40217; Tucson, AZ 85717]
Our Thanks
The fiery passion we have for serving Tucson's youth is greatly fueled our partnerships with some truly incredible organizations. Whether a sponsor for an event or official partner, meet some of the organizations and individuals breathing wind into our sails.