Our Impact
Our after-school programs provide Tucson youth with opportunities to create great futures.
41%
of Club girls In 12th grade participate in daily exercise.
55%
of art students more likely to attend postsecondary school.
.33% to 3.5%
Income gain for kids in high-quality early childhood programs.
97%
of Club youth expect to graduate high school.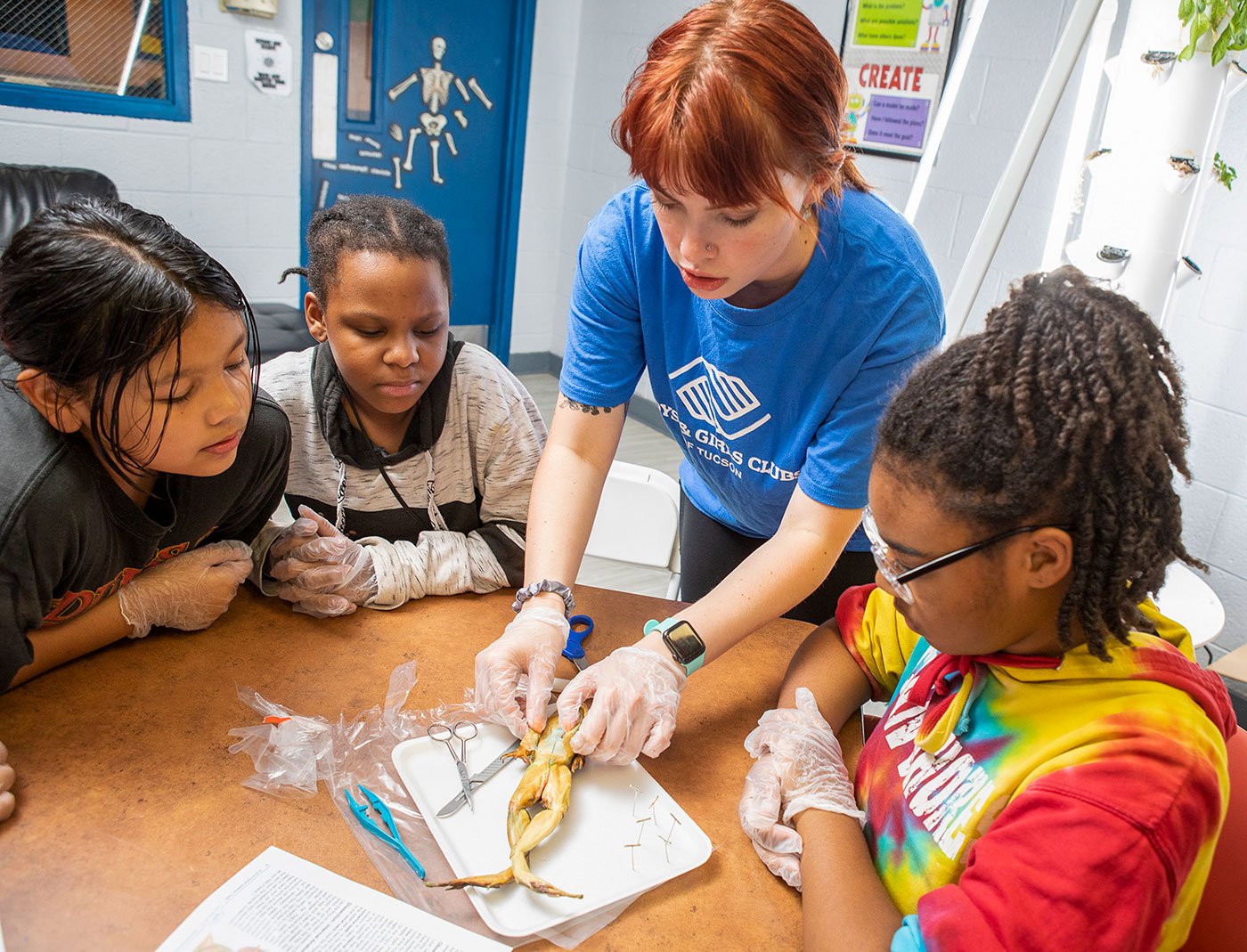 Success Stories
Whether a member, parent, or staff, so many people involved with the Clubs have a story to share about how it transformed their life. Read some of their inspiring words to get a deeper look behind how the Clubs contribute to success in so many areas of life.
Schedule
Our six Tucson Clubhouses operate after-school programs in conjunction with the TUSD calendar year. Find your nearest Clubhouse to see hours of operation.
Transport
TUSD offers drop off to our six Clubhouses along specific routes. Private van pick-up is also available for some routes. Contact your Clubhouse for details.
At every Clubhouse members have access to enriching equipment, cool games and recreational activities, and wellness opportunities that support both physical and mental health.