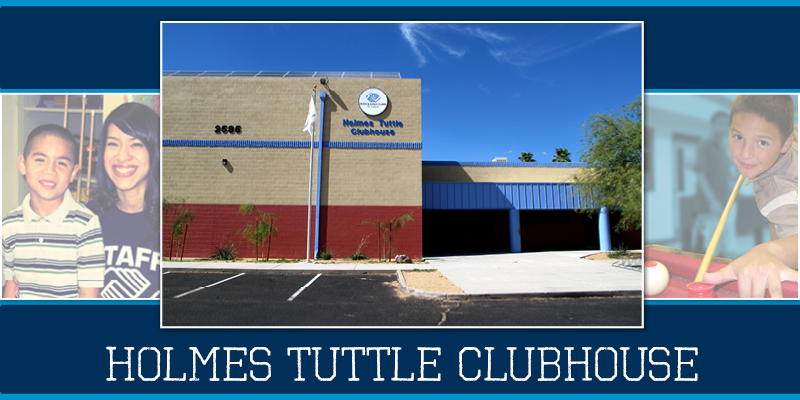 Clubhouse Location
Pueblo Gardens Park
2585 East 36th Street
Phone: (520) 622-0694
Clubhouse Hours
School Year:
M-F 3pm-8pm
YOUTH 7-12 M-F 3pm-6pm
TEENS M-F 6pm-8pm
………………
WED 2pm-7pm
YOUTH 7-12 Wed 2pm-5pm
TEENS Wed 5pm-7pm
Become a Member!
Any child between the ages of 7 – 17 may become a Club Member of the Boys & Girls Clubs of Tucson. An application form must be completed and signed by the parent or legal guardian and the Club Member. A membership fee of $10 per school year and $20 for the summer session is required. Financial assistance for the membership fee is available upon request.
Download a School Year Membership Application here:
2017 School Year Membership Application – English
2017 School Year Membership Application – Espanol
For More Information: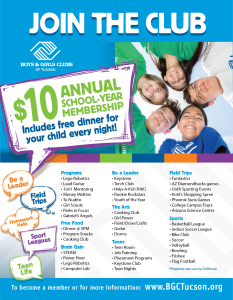 Clubhouse History
In 1962, Mr. Bill Merodias rented an old building at 164 S. Main Street for boxing. With the help of the Lions Club and the Catalina Optimist Club, the Old Pueblo Boys Club became incorporated on February 8, 1963. Mr. Robert King was elected president. In 1969, because of the urban renewal program, Old Pueblo was forced to find other facilities. The club purchased the 36th Street property and started operating, under the direction of Mr. Howard Stuckey. Old Pueblo became chartered by Boys Clubs of America in February 1970.
In 1988 the old clubhouse was replaced with a new clubhouse in Pueblo Gardens Park and renamed the Holmes Tuttle Branch.
Clubhouse Staff

Nikieia Johnson
Club Director
April English

Teen Program Coordinator
---
Open Position

Health & PE Director
Save
Save
Save
Save
Save
Save
Save
Save
Save
Save
Save
Save
Save